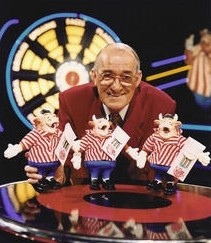 Jim's chat
March 14th 2018
Jim's family would like to say a huge thank you for all the messages of support. Jim's fans have reminded us of many happy, funny moments and we are cheered to think he was so well loved.
We would also like to take the chance to say thank you to all, especially the nurses, at the Royal Lancaster Infirmary. They were amazing.
Phyllis, Sue and Pete.